Monthly Archives:
February 2012
South Carolina Baseball Coach Ray Tanner talks post game after the Gamecocks 3-2 victory over Elon. The Gamecocks are undefeated and the pitching staff has been lights out.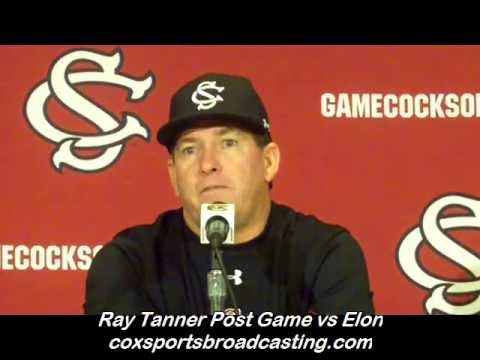 SEC baseball is finally here. College baseball starts this weekend and I can't wait. I just cannot get into college basketball this year. SEC baseball has 6 teams ranked on the top 11 of the polls and a few other teams in the top 25. You think the SEC dominates college football, this looks on paper like  total domination of college baseball.
Of course some teams like Stanford and Arizona may have something to say about that.
SEC baseball teams have some great match-ups on this first weekend.
Defending two-time National Champion South Carolina opens the season with a 3 game series against VMI. All three games are sold out with standing room only tickets available for Saturday and Sunday. A total of 25,000 tickets have been sold for an opening 3 game series in college baseball. Amazing.
The Gamecock basketball team has maybe 3-4000 fans show up for a game. The state is baseball crazy.
Florida comes into the season with the number 1 ranked team in the country. They have as many as 7 All-Americans on the team. They are loaded with talent but can they put it all together when it counts. Last year in the finals of the College World Series they were swept by the Gamecocks in an all SEC Championship series.
SEC baseball teams have won 3 straight College World Series with South Carolina winning the last two.
In probably the best match up of opening weekend the 10th ranked Vanderbilt Commodores will take on the 2nd ranked Stanford Cardinal. The series will take place at Stanford. Vandy will find out what they got early.
Arkansas is ranked number 4 giving the SEC 3 of the top 5 ranked teams in preseason. They start the season at home with a 3  game set with Villanova. The strength of the Razorbacks is their pitching and they hope to ride their arms into the College World Series.
LSU is ranked in the top 10 again and sixth-year coach Paul Mainieri believes his 2012 LSU club will feature an outstanding pitching staff complemented by a capable lineup with plenty of big-game experience. They open the season at home Friday against Air Force.
The Georgia Bulldogs are ranked at number 11. The Dogs welcome back 22 lettermen from the 2011 squad that had a 33-32 mark and moved on to the NCAA Corvallis (Ore.) Regional final. Eight position starters return in 2012 along with eight pitchers that logged significant innings. With that much experience Georgia has as good a chance as any team to make it to Omaha.
Mississippi is ranked in the top 25 this year and they have a chance to move up in the rankings this weekend. Ole Miss will open the 2012 season on the road in a top 25 showdown as the Rebels travel to Texas to take on the 10th-ranked TCU Horned Frogs in a big weekend series for both teams.
The Mississippi State Bulldogs open the season against Washington State at home in Starkville. The Bulldogs could be this years sleeper team in the SEC accotding to Baseball America. They are picked to finish 5th in the West but they have the talent to move into the top 25.
Below is how the SEC coaches voted in their Preseason SEC Baseball Poll.
2012 SEC Preseason Baseball Coaches Poll

Eastern Division
Team
1) Florida
2) South Carolina
3) Georgia
4) Vanderbilt
5) Kentucky
6) Tennessee

Western Division
Team
1) Arkansas
2) LSU
3) Alabama
4) Mississippi
5) Mississippi State
6) Auburn
SEC Champion: Florida

Florida coach Will Muschamp's press conference addressing the Gators' 2012 football recruits.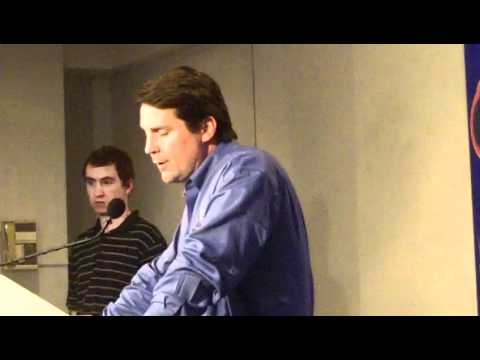 South Carolina head coach Steve Spurrier joins CBS Sports Network to discuss his incoming recruits and the impact they will have for the Gamecocks.

Arkansas Razorback head football coach Bobby Petrino opening statements at signing day press conference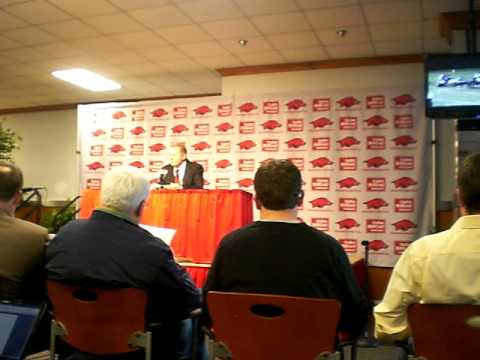 Cara Capuano catches up with  Bulldog head coach Mark Richt during national signing day.

Auburn Head Football Coach Gene Chizik discusses the 2012 National Signing Day.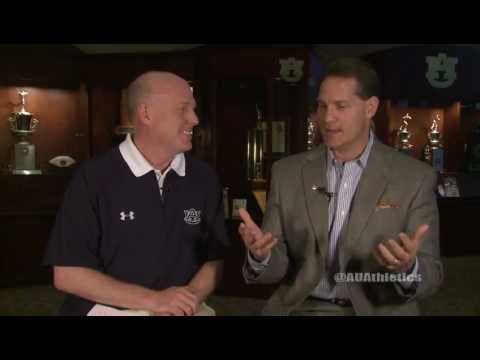 Alabama coach Nick Saban interview with ESPN on National Signing Day, February 1, 2012
I love how he smiled and said " and we've got a great kicker too"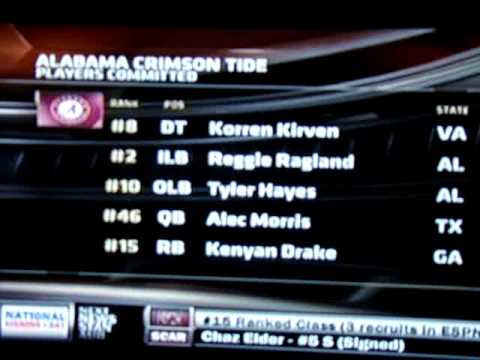 Vanderbilt football Head Coach James Franklin briefs media on the Commodores' 2012 signing day class on Feb. 1, 2012.